How Do I Choose a Personal Injury Attorney?
by 1p21.admin
19 April 2023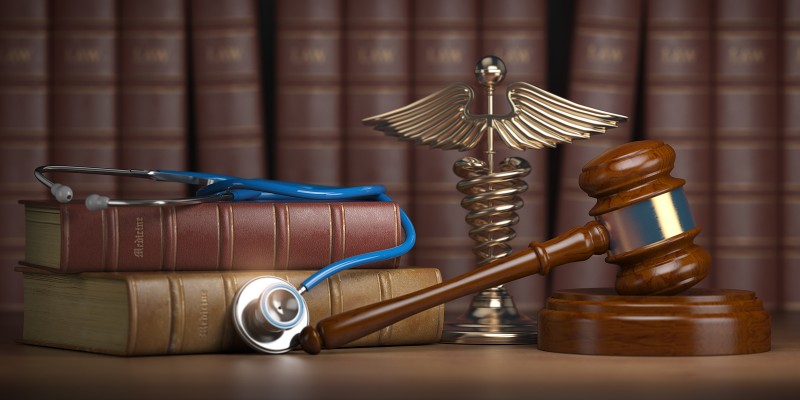 The aftermath of your injury is a critically important time. Act with prudence, and you'll maximize the chances of obtaining the financial compensation you need and deserve. The most important thing you can do is receive immediate medical attention. Request formal documentation of your medical treatment including durable medical equipment and prescription medication along with receipts.
The next step is to find the right Dallas personal injury attorney. Here's how to do it.
Embrace the Opportunity to Choose the Right Attorney
Though few are aware of it, the quality of your Dallas personal injury attorney has the potential to prove much more important than the nuanced facts of your case. Personal injury lawyers, paralegals, and judges are well aware of the fact that the manner in which personal injury cases are litigated shapes outcomes.
Choose the wrong personal injury attorney in Dallas, and you might sabotage your case, even if there is solid legal footing that proves a causal relationship exists between the negligence of another party and your pain.
Resist the temptation to conduct a quick online search for Dallas personal injury attorneys and select the one at the top of the search engine results page. Conduct your due diligence by digging into the details of potential legal representatives, and you'll find a personal injury attorney worthy of your case. There is no harm in establishing initial consultations with several candidates to find the best Dallas personal injury lawyer to handle your case.
Select an Experienced Dallas Personal Injury Attorney
You are empowered to ask for proof of previous legal victories in the personal injury arena. Extend your inquiries beyond the securement of lucrative settlement offers. Request references from personal injury victims that the attorney in question has successfully represented in a court of law. Contact those previously injured parties to get a sense as to whether they are satisfied with the attorney's work.
Above all, the attorney you are considering should have success litigating personal injury cases similar to your own. As an example, if you suffered a slip and fall injury at a local Dallas grocery store, it is not in your interest to hire a personal injury attorney whose track record of litigation success is limited to injuries caused by defective products.
The Attention You Deserve
Continue to whittle down your list of potential legal representatives, zeroing in on those that have a manageable caseload. Ask each candidate how many cases he or she is managing at the current moment. It is also in your interest to inquire about the number of cases the attorney anticipates adding in the weeks and months ahead. Ask how many paralegals and litigation assistants support the attorney. Furthermore, you have the right to know whether the attorney you have in mind handles the entirety of the client roster or whether there are partners or associate attorneys that contribute to managing the caseload.
Though few injured parties are aware of it, some personal injury attorneys in Dallas lean on the services of appearance lawyers to make appearances in court, representing injured parties at scheduled hearings. Though a reliance on appearance attorneys sometimes makes practical and logistical sense, an overreliance on such substitute attorneys has the potential to be a weakness.
Dissect the Case
Meet with a personal injury attorney in Dallas, tell him or her what happened in the context of your injury, and inquire about potential legal strategies. Though initial consultations do not provide ample opportunity to delve deep into the details of the personal injury, a general description of the event is enough for the attorney to present the general framework of potential legal strategies. Inquire about those strategies along with the potential outcomes.
If the attorney you have in mind seems reluctant to pursue litigation in the quest for justice or has a track record of settling for lowball figures, think twice before committing. There is a chance that you'll win significantly more in damages if your attorney goes to bat for you in a court of law, zealously advocating on your behalf in front of a judge and jury.
Choose an Attorney Who Prioritizes Communication
The subtleties of communication matter a great deal in attorney-client relationships. An attorney who delegates the entirety of communication to a legal secretary or an attorney who vacations at a high frequency might not be optimal for your case. Though you do not necessarily need a direct line of communication with your Dallas personal injury attorney, your legal representative should at least be willing to provide a case update through your preferred method of communication at regular intervals.
Schedule a Consultation With McGilberry & Shirer
If you have suffered an injury of any type, be proactive. Instead of suffering in silence, take action by contacting the personal injury attorneys at McGilberry & Shirer in Dallas to schedule a consultation. Even if you were partially at fault for the accident that caused your injury, there is still the potential to obtain financial compensation.
Reach out to our Dallas personal injury attorneys today at 972-392-1225 to schedule a consultation.