ABOUT THE FIRM
An injury has the potential to send your entire life into chaos. You may suddenly be unable to work while medical bills begin piling up month by month. Due to your injury you may be in constant pain, unable to enjoy the activities you once did. You deserve compensation for your losses. This is when you need a knowledgeable personal injury attorney to assist you. The team at McGilberry & Shirer LLP has more than 60 years of combined experience to assist you in getting the justice you deserve.
Your Personal Injury Attorneys
Attorneys McGilberry and Shirer offer assertive representation, assistance and support in your case. We have the skill, experience, and know-how to make things happen, and happen quickly. With effective legal advocates on your side, you are sure to get the best deal possible. Learn more about our team.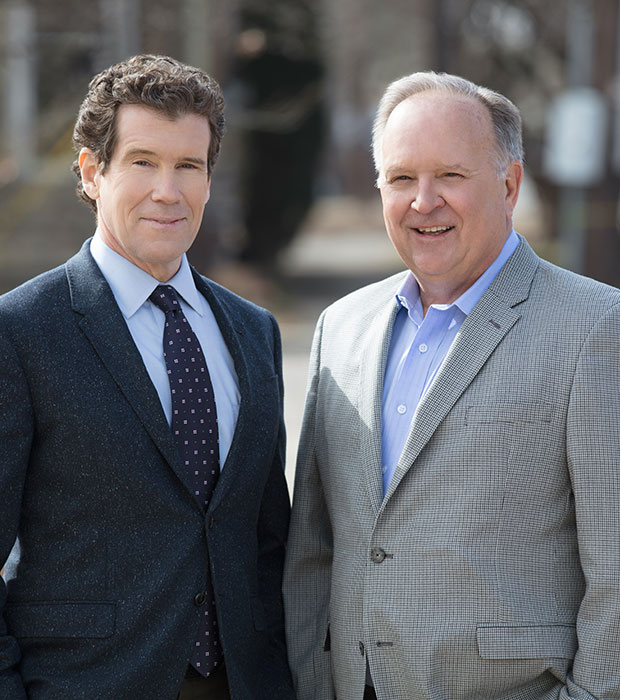 McGilberry & Shirer have successfully represented more than 10,000 personal injury victims
Protect Your Rights
Our firm specializes in automobile, truck, bicycle and motorcycle accidents as well as wrongful death and premise liability. When people act recklessly, they need to be held accountable. It is impossible to face the big insurance companies by yourself. Instead, you need the help of a proven team. When a negligent party has injured you, you'll find all the help you deserve at McGilberry & Shirer LLP.
Get Started Today – No Matter the Time
We don't believe in typical business hours. Ensure you receive the compensation you deserve for your personal injury. Call McGilberry & Shirer LLP. We are available 24 hours a day if you're involved in an accident.