How to Handle Insurance After a Car Accident
by Bill Shirer
27 February 2023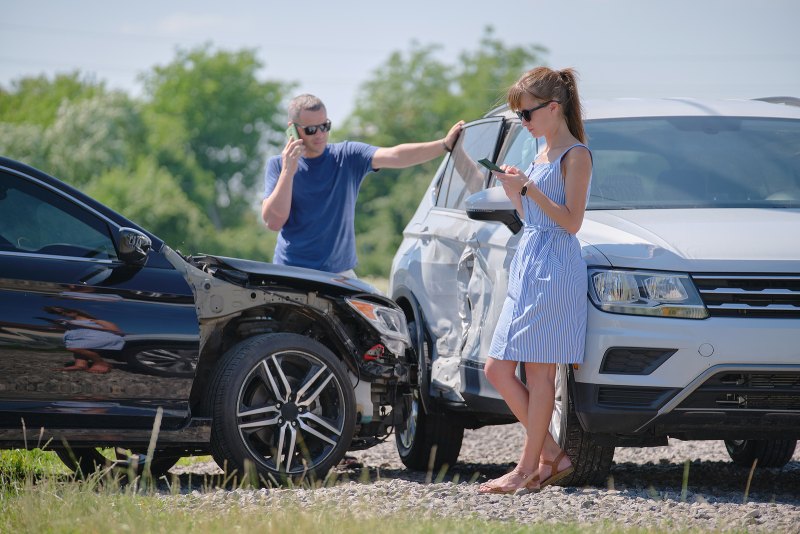 If you are injured in a car accident or suspect you might have a delayed or latent injury such as whiplash, your focus should be on receiving medical care complete with formal documentation. Though it is important that the insurance company is notified of the accident and injury, your primary concern should be prompt medical treatment and rehabilitation. The best answer to the question of how to handle insurance after a car accident is to hold off and let our auto accident injury attorneys handle interactions with your insurance provider. Keep reading to learn more.
Be Careful When Interacting With the Insurer
Though it is tempting to provide every last detail of the auto accident to the insurer, doing so may be a mistake. Even a minor verbal misstep has the potential to ruin your case. Every auto accident injury victim should be aware that phone calls to insurance companies are recorded for legal purposes. If you admit partial or full guilt for the accident, mischaracterize your injuries, or make another mistake during a postaccident conversation with the insurance company representative, you may jeopardize your case.
Keep in mind, the insurance company representative handles auto accident injury claims on a daily basis, meaning he or she is laser-focused on identifying fallibilities or contradictions in your statements describing the accident and injury. Instead of attempting to walk the tightrope of a verbal conversation with the insurance company in which the legal stakes are high, let our auto accident attorney engage in that discussion on your behalf.
Potential Sources of Compensation
There are three primary sources of financial compensation available to those injured in auto accidents. The defendant's auto insurance might provide a payout through liability coverage. If the opposing insurance company accepts that their driver was at fault in the accident, the standard amount will be paid for auto repairs. However, it might take several weeks or longer for the opposing insurance company to determine whether their insured driver was at fault, meaning you might be without wheels for a lengthy period of time.
Alternatively, there is the possibility of obtaining financial compensation through your auto insurance's collision coverage. This route is the quickest and easiest means of repairing a damaged vehicle. The cost of auto repairs will be paid from your automotive insurance policy even if you were partially at fault for the accident. There is also the possibility of your auto insurance covering the costs of the accident through uninsured motorist coverage in the event that the at-fault driver lacks auto insurance.
Settlement Negotiations With the Insurance Company
The insurance company is likely champing at the bit to encourage you to accept a lowball settlement offer. Unless you indicate you have a personal injury attorney representing you in the matter, the insurer may seize the opportunity to offer a low settlement with the hope that you accept it and close out the claim without maximizing its value.
The best approach to negotiating auto accident claim settlements is to lean on an accomplished personal injury attorney to represent you in the discussion. Our legal team has experience negotiating with insurers, reviewing settlement offers, and successfully countering those offers to maximize the value of the claim. We will level with you about the actual value of your claim and whether countering the insurance company's initial offer or subsequent offers is prudent. If necessary, we will pursue financial compensation in a court of law through personal injury litigation.
Say as Little as Possible
When in doubt, err on the side of caution, saying as little as possible to the auto insurance company. Instead of running the risk of providing the insurer with a factually incorrect statement or another statement that jeopardizes your chances of justice, give our attorneys the opportunity to engage in discussions with the insurer on your behalf. We negotiate in good faith, make fair counter-proposals, and strive to maximize the value of claims to cover the cost of related:
Automotive repairs
Medical treatment
Durable medical equipment
Lost wages
Pain and suffering
Most auto accident cases result in a settlement as opposed to litigation. It is almost always in the interest of the insurer, the defendant, and you, the plaintiff, to bypass litigation in favor of a settlement. Auto accident litigation is an option, but it is time-consuming and costly and does not guarantee as large of a payout as a settlement offer.
Put your faith in our auto accident injury attorneys, and we will do everything in our power to obtain a fair settlement on your behalf without taking the matter to court. If that's not possible, we will also provide dedicated representation in the courtroom. Our aim is to maximize your financial compensation in a timely manner so you can seamlessly transition to the next chapter of your life. If a settlement is reached, you will be required to confirm acceptance of the offer in writing. Be patient as the settlement payout is processed, and it won't be long until you have the funds you need to cover all losses that are causally related to your auto accident.
Schedule a Consultation With McGilberry & Shirer
Have you been injured in a car accident? If so, the legal team at McGilberry & Shirer is here to help you return to as normal of a life as possible. Schedule a consultation with our auto accident attorneys at our Dallas office by dialing 972-392-1225.