Top-Rated Personal Injury Attorney in Garland, TX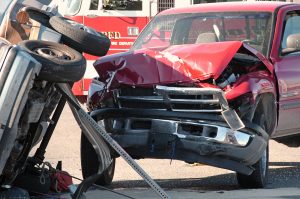 Dealing with the aftermath of an accident of any kind is tough. You may be out of work and in pain, just watching as the medical bills pile up. That's when you need a personal injury attorney in Garland, TX, on your side. McGilberry & Shirer is the leading personal injury firm with the experience you need.
Personal Injury Lawyer
Having a personal injury attorney on your side can make your case an easy victory. McGilberry & Shirer would like to sit down with you and discuss your case. We'll ensure you receive the proper damages for your injuries.
Car Accidents Attorney
The aftermath of a car accident can be confusing and chaotic. Someone is likely at fault for the incident, and you're owed compensation for your property damage and injuries. With over 30 years of experience, McGilberry & Shirer will help you see your case through to the end and find a favorable outcome.
Wrongful Death Attorney
No one should ever deal with wrongful death in the family, but it happens. McGilberry & Shirer is committed to helping families like yours overcome such a tragedy and ensure your family is well cared for in the coming days.
Slip/Trip and Fall Accidents
In the world of personal injury claims, slip-and-fall accidents are among the most common. As such, we have the most experience with slip-and-fall cases. We'll help you receive what you're owed for your injuries.
About Garland, TX
Garland, a part of the DFW Metroplex, is mixed between Dallas, Collin, and Rockwall counties. It's one of the bigger cities in the area, though it's still small when compared to Dallas and Fort Worth.
If you are ever injured under odd circumstances, call McGilberry & Shirer at 972-392-1225. We are the leading personal injury attorneys in Garland, TX, for slip-and-fall accidents, car accidents, and more.