Experienced Personal Injury Attorneys in Grand Prairie, Texas
Personal Injury Lawyers in Grand Prairie, Texas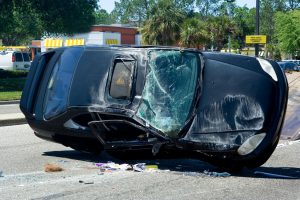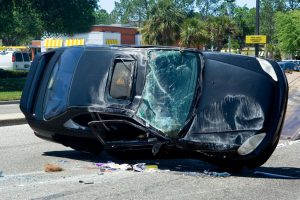 Personal injuries can be devastating. They can impact your ability to earn income. They can leave you with lasting pain and physical challenges. They can be downright life changing. If your injury was caused by the malice, negligence or the actions of another person, you can file a claim to seek financial help in dealing with your injury.
The personal injury attorneys at McGilberry & Shirer help Grand Prairie residents through this process on a regular basis. We can help you explore your legal options and make sure you have the best chance of recovering some assistance in the face of your injury.
Grand Prairie Car Accident Attorneys
Car accidents are tough. They put you in physical danger, and they can mess up your primary means of transportation. This can affect your daily life, your livelihood and your living conditions. The problems easily compound, and even a simple car wreck can leave anyone in a tough spot.
Sometimes the best way forward is through the legal system. Our car accident attorneys in Grand Prairie can help you navigate that system and pursue legal recourse against the at-fault party. The accident may have changed your life for the worse. We want to turn that around in any way we can.
Premises Liability Attorneys
Property owners are responsible for ensuring that their properties are reasonably safe places. All too often, negligence and complacency seep in, and good people suffer unnecessary injuries. If you're in that boat, it's possible that you're eligible for a premises liability suit.
Determining when property owners are truly liable for injuries can be tricky, and that's exactly why we want to help you explore your options. We'll hear your story and craft a legal plan of action for you, and we don't charge for our services unless we can win your case.
Local Grand Prairie Resources
We're here for your legal needs, but sometimes a little more help is necessary. These resources are available to provide information and aid when you need it most:
Emergency services. If you're injured, get emergency help first. Dial 911. Everything else can wait.

Grand Prairie Police Department

. The Grand Prairie Police website can inform you about services and important local information. For nonemergency contact, call (927) 237-8700.

The Texas Department of Transportation

. This website can help you learn your responsibilities and options for dealing with car accidents and other motor vehicle issues.
We want to make sure that everyone in Grand Prairie, TX has the legal assistance they need. Contact our experienced personal injury lawyers today to schedule a consultation and truly understand your legal options.