Personal Injury Lawyer in Seagoville, TX
The Best Personal Injury Lawyer in Seagoville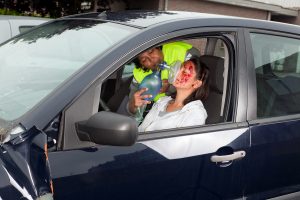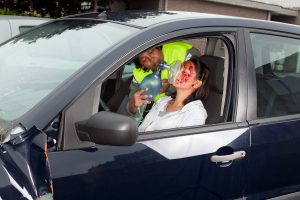 Welcome to McGilberry & Shirer LLP, your trusted personal injury lawyers in Seagoville, TX. When life throws unexpected challenges your way and you find yourself facing the aftermath of an injury, you need a knowledgeable and experienced legal team on your side. Our firm is dedicated to providing assertive representation, support, and assistance to clients who have suffered due to negligence.
Car Accident Attorney - Seek Justice After a Collision
Car accidents can turn your life upside down in an instant. If you've been injured in a car accident in Seagoville, our experienced Car Accident Attorneys are here to help you seek justice. We understand the physical, emotional, and financial toll these accidents can take. With our expertise in handling automobile accident cases, we will fight tirelessly to secure the compensation you deserve for medical expenses, lost wages, and pain and suffering. You can trust us to navigate the complexities of insurance claims and legal proceedings while you focus on your recovery. Let us be your advocate during this challenging time.
Work Accident Attorney - Protecting Your Rights in Workplace Injuries
Suffering an injury at work can leave you feeling vulnerable and uncertain about your future. Our Work Accident Attorneys in Seagoville are dedicated to protecting your rights and ensuring you receive the support you need. We understand the intricacies of workers' compensation laws and will guide you through the claims process step by step. If your employer's negligence or unsafe conditions caused your injury, we will fight to hold them accountable. Our compassionate approach combined with our legal expertise means you can trust us to pursue fair compensation and secure your well-being.
Premises Liability Attorney - Holding Negligent Property Owners Accountable
When you visit someone else's property, you have the right to expect a safe environment. If you've been injured due to the negligence of a property owner in Seagoville, our Premises Liability Attorneys are here to support you. We have extensive experience in handling cases involving slip and falls, inadequate security, and hazardous conditions. Our team will thoroughly investigate the circumstances of your injury, gather evidence, and build a strong case on your behalf. We are committed to holding negligent property owners responsible and seeking the compensation you deserve for your injuries and losses.
Wrongful Death Attorney - Compassionate Support During Difficult Times
Losing a loved one is an emotionally overwhelming experience, especially when it happens due to someone else's negligence. Our Wrongful Death Attorneys in Seagoville offer compassionate support to families during these difficult times. We understand that no amount of compensation can replace your loved one, but seeking justice can bring closure and a sense of accountability. We will handle the legal complexities of your case with sensitivity and dedication, pursuing a fair settlement that considers the financial and emotional impact of your loss. Let us be your advocates, providing legal guidance while you focus on healing and honoring your loved one's memory.
If you've been injured due to someone else's negligence, don't wait. ContactMcGilberry & Shirer LLP today at (972) 392-1225 for a free consultation. Let our experienced personal injury lawyers in Seagoville help you seek the justice and compensation you deserve.