What to Do If a Car Hits You
by Bill Shirer
24 January 2023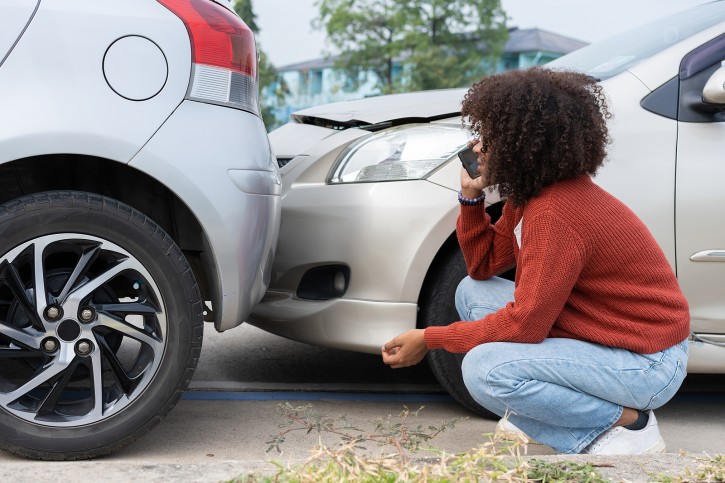 The aftermath of a car accident is characterized by pain, sorrow, and anger. Even if you were partially at fault for the accident, it still might be possible to obtain financial compensation. What matters most is that you take prompt action both in terms of collecting evidence and meeting with a personal injury attorney. Here's a quick look at how to proceed in the moments and days after you are struck by a car.
Step 1: Collect Evidence and Document the Accident
The first and potentially most important step in your quest for justice is to gather evidence from the accident scene. Take pictures of the car that hit you as well as your injured body site(s) and/or vehicle. It is also in your interest to take pictures of the intersection or other part of the road where the crash occurred. If anyone is in the vicinity of the accident scene, take down their name and contact information. If you don't have a smartphone, draw a picture of the accident scene with pen and paper. You can also ask someone nearby to take pictures of the accident and forward them to your email account for posterity's sake.
Don't forget to take down the name, contact information, license plate number, and make/model of the vehicle involved in the accident for future reference. Ideally, you will record this interaction with your smartphone's video recording capability to capture every last bit of detail. Recording your conversation with the negligent driver is also prudent as it might capture a verbal admission of guilt that can be used against that party in a court of law.
Step 2: Request Medical Attention
Reach out to 911 and the police for assistance. Even if you are not in considerable pain and do not have a clearly injured body site, it is still in your interest to meet with a physician in the aftermath of the accident. A medical report that details your injuries has the potential to convince the insurance company and/or a judge that your physical ailments were caused by the crash. Continue to receive follow-up medical treatment as necessary, documenting that treatment every step of the way to maximize your financial compensation.
Step 3: Contact the Insurance Provider
Now that you have received medical attention, the stage is set to reach out to the insurance provider. However, it is not in your interest to admit even the slightest fault when interacting with an insurer. Keep your words to a minimum, report the accident, and let your attorney handle settlement negotiations with the insurer. Furthermore, it is not in your interest to post details about the accident or your injuries on social media accounts. Even a slight admission of fault or minor health-related tidbit posted to a social media platform can be used against you by an insurer or opposing counsel in a court of law during personal injury litigation.
It is also a mistake to post pictures of your body or yourself engaging in physical activity. If you still want to use social media after the crash, put your profile on the private setting. Above all, resist the temptation to discuss the accident and your personal health on web-based platforms.
Step 4: Meet With a Personal Injury Attorney
Your personal injury attorney will review the evidence gathered, interact with the insurance company and represent you in settlement negotiations. If necessary, your personal injury attorney will represent you in a court of law after filing a personal injury lawsuit. The more documentation of the accident that you provide to your car accident attorney, the better your chances are to obtain significant financial compensation that can be used to offset medical expenses, lost wages, pain, suffering, and additional losses.
Step 5: Let Your Attorney Pursue Justice on Your Behalf
Now that you have provided your personal injury attorney with all the information you have about the crash, it is time to focus on healing your mind, body, and spirit. Receive medical treatment, use durable medical equipment as advised by your physician, and make strides toward returning to work. Your personal injury attorney will pursue justice on your behalf while you focus on improving your health and well-being. Review settlement offers with your attorney and move forward as you deem appropriate.
It might be in your financial interest to pursue damages in a court of law. Lean on your personal injury attorney for legal guidance throughout the weeks ahead, and you'll rest easy knowing a seasoned legal practitioner is doing everything within the confines of the law to maximize your payout in the aftermath of this unfortunate incident.
Schedule a Consultation With McGilberry & Shirer
If you've been struck by a car or suffered a personal injury of any sort in the Dallas/Fort Worth area, do not suffer in silence. The legal team at McGilberry & Shirer is here to right this wrong. Give us a call today at 972-392-1225 or contact us online to schedule a case review.