When to Get a Personal Injury Lawyer
by Bill Shirer
27 February 2023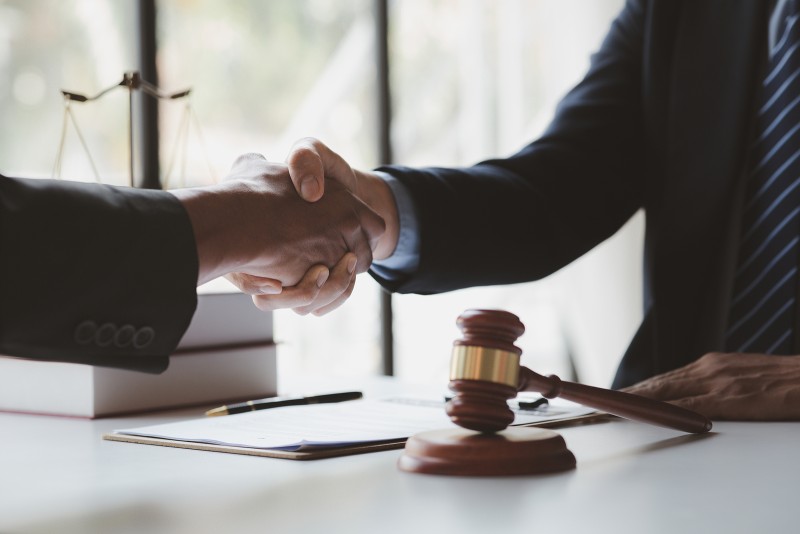 When it comes to personal injury litigation, most people are understandably confused. Contrary to popular opinion, even partial carelessness on behalf of another party may provide solid legal footing for a successful personal injury lawsuit. Parties named as defendants in personal injury litigation include everyday people, businesses, governments, and other institutions.
How to Know When to Get a Personal Injury Attorney
If you are even slightly suspicious that another party's carelessness caused your pain, injury, illness, or other form of pain or suffering, you should consult with a personal injury attorney. Such carelessness is referred to as negligence. Your personal injury attorney will determine whether there is a causal relationship between the action (or lack thereof) of the potential defendant and your injury or illness. Even if there is only apartial causal relationship between the action/inaction and your injury, it is possible to obtain financial compensation to cover medical bills, pain, suffering, and so on.
When in doubt, err on the side of caution and self-interest by reaching out to our personal injury attorneys for a case review. If there is even a partial connection between the alleged negligence and your personal injury, we will pursue justice on your behalf.
Why Assistance From a Personal Injury Lawyer Is Necessary
If you were to contact the insurance company in the aftermath of your personal injury, you might receive an offer, yet it is likely to be insufficient. The aim of the insurance company is to maximize profit by minimizing the amount of money paid to injured parties. Instead of attempting to navigate the insurance settlement maze on your own, let our personal injury attorneys do the work on your behalf.
An experienced personal injury attorney understands how to negotiate settlements with insurance providers. From handling the subtleties of the pretrial process to engaging in settlement discussions as the trial takes shape and potentially taking the case all the way through trial, your personal injury attorney will do the heavy lifting on your behalf while you focus on your recovery.
Personal injury lawyers also provide invaluable assistance in the context of documenting the accident to obtain financial compensation. The testimony of witnesses, including expert witnesses, medical report analysis, video footage of the accident scene, and other evidentiary details, adds up to a whole that is greater than the sum of their parts.
Instead of attempting to piece together the puzzle of justice on your own, let your attorney adhere to the complexities of the legal system pertaining to nuanced legal procedures and the presentation of evidence while you focus on rebuilding your mind and body. Be patient, and your personal injury attorney will pave a path toward justice.
The Timing of Your Meeting With a Personal Injury Attorney
Let's shift our attention to the timeline of personal injury cases. Your primary concern in the aftermath of an injury should be obtaining prompt medical attention. Even if you feel minimal pain and don't have visible wounds, scrapes, or other indications of injury, it is in your interest to visit with a doctor for a formal documentation of your condition.
The ensuing medical report will be used as evidence to prove the incident in question has a causal relationship to your injury. Meet with a personal injury attorney as soon as possible after receiving medical care, and the wheels of justice will be put in motion.
Plan for the Worst and Hope for the Best
Though few people know it, it often takes hours, days, or even weeks for injuries to fully manifest. As an example, an auto accident that causes whiplash might not result in visible injury, yet the ensuing pain from the violent jerking of the head and neck during the collision is likely to manifest in the days that follow. Acknowledge the fact that your body generates adrenaline to make it through the trauma of a personal injury incident, and seek medical attention for posterity's sake.
Bypass the opportunity to meet with a doctor for an evaluation and treatment in the aftermath of your personal injury incident, and you might sabotage your case. Oftentimes, it is the details of the doctor's written report documenting the injury that make the difference between a sizable settlement/court award and an insufficient award/settlement or no financial compensation at all.
Meet with our personal injury attorney for guidance, and we'll do our part to maximize your compensation for physical, financial and emotional damages resulting from the incident. We take pride in advocating for justice on behalf of personal injury victims both in and out of court, helping victims obtain the financial compensation they deserve to offset medical costs, lost wages, pain, and suffering.
Schedule a Consultation With McGilberry & Shirer
Has another person or institution's carelessness harmed you? If you know or suspect you are the victim of another party's negligence, contact our personal injury attorneys today. You can schedule an appointment with McGilberry & Shirer at our Dallas office by dialing 972-392-1225.